Kauai Ohana YMCA
Please see our YMCA Swim Lesson LEVELS sheet posted on our bulletin board or use the pdf to review your child's current ability.
CLICK here for the PDF on Swim Levels
Swim Lessons
Check out these awesome toddlers in their 1st Swim Session
Gigi, Jaxon, Kahililani, and Micah! Woo Hoo!
PC: our fabulous Coach Kailee!
CLICK here to view a fun little You Tube video of our 'Level One' Graduation on June 18, 2014
CLICK here to view an updated You Tube Video of the Twins 2 years later in September of 2016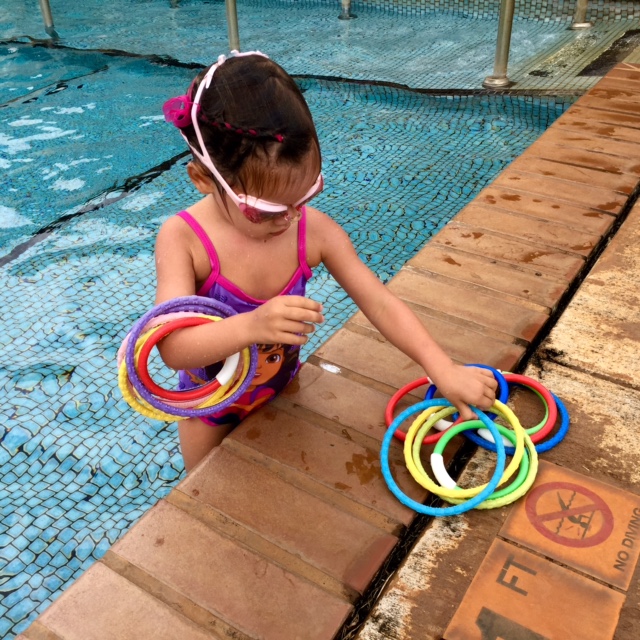 CLICK here to view an updated You Tube Video in November of 2018
What makes an organization GREAT are the employees and the people they serve. One of our volunteers is Mike Lane, who has an important suggestion that will benefit all of us and keeps us safe. Mike noticed that a few of you have been driving in too fast. Please kokua and SLOW DOWN even if you'll be a few minutes late. Protect our families, especially keiki, and preserve our parking area.

2023 Session 15 November 27-December 17
Click Here for the 2023 Session 15 Registration PDF



Monday/Wednesday (11/27,11/29,12/4,12/6,12/11,12/13)


3:00-3:30 Beginner 3-5 yrs
3:30-4:00 Beginner 6 and up
4:00-4:30 Advanced Beginner 6 and up

Tuesday/Thursday (11/28,11/30,12/5,12/7,12/12,12/14)
3:00-3:30 Beginner 3-5 yrs
3:30-4:00 Advanced Beginner 4-5 yrs
4:00-4:30 Advanced Beginner 6 and up
4:30-5:00 Intermediate

Saturday/Sunday (12/2,12/3,12/9,12/10,12/16,12/17)
11:45-12:15 Beginner 3-5 yrs
12:15-12:45 Advanced Beginner 4-5 yrs
12:45-1:15 Advanced Beginner 6 yrs and up
3:30-4:00 Beginner 3-5 yrs
4:00-4:30 Beginner 6 and up
4:30-5:00 Advanced Beginner 6 and up

NO REFUNDS GIVEN



Cost of All Regular Sessions Classes:
Kauai Ohana YMCA Members - $110; Non-Members - $150 (this $150 includes membership for the swimmer ONLY
for the duration of the enrolled session. Family members & guests are required to pay $10/ea. to use the facilities.

Info Details on Future Sessions will announced when finalized. Mahalo
You must come in to the Kauai Ohana YMCA to register for classes.
Please call 246-9090 with questions or concerns and to verify the class schedules.
Registration and Class Fee must be returned to the new Kauai Ohana YMCA facility, located at 4477 Nuhou Street,
Lihue (next door to Chiefess Kamakahelei Middle School) prior to the start of class, to reserve a place in class. Classes may be rescheduled due to weather by the YMCA based on daily conditions. Any missed classes for dates not rescheduled by the YMCA can be made up at the discretion of the YMCA instructor, but may not always be possible.


Aqua Water Strength Class
"Ikaika Kupuna" 2023

Who: Seniors
Meets throughout the year unless there are storms & lightening.

What: A strength training water class - all levels are welcome
When: Wednesdays & Fridays at 11:30 am to 12:30 pm
Where: YMCA - 4477 Nuhou Street, Lihue
Why: As we get older we must remain physically strong.

Cost: Non YMCA members - a $10.00 per visit guest fee will apply.
Fee will be collected at the front desk directly to the Y staff on each day of class.
YMCA members no extra charge.
Equipment: No special equipment needed.
If you already use water bar bells, floatation belts, noodles, etc. you are welcome to bring them to use in class.

If you have any questions, please feel free to email
Mary Tat at islandchic@hawaii.rr.com
Subject Line: YMCA Class

Mary's new classes started Mondays on September 11, 2023

Aloha Ladies,
The new deep water class has begun, warms ups at 11 am class begins at 11:30 am. Wednesday and Friday shallow classes continue as usual. Looking forward to seeing you there!

Water Fitness
ALWAYS best to call before you come 808 246-9090.

* You can also check with the Calendar Posted at the Y

Masters Swim Program
Masters Swim Practices are at the Kaua'i Ohana YMCA Pool
Coach Kurt Colby at 808 353-1327 for an update on current info.
Kaua'i Ohana YMCA Diving program is discontinued indefinitely.
So sorry to disappoint. Enjoy the photos. Hope you enjoyed it while it lasted!


Website Courtesy of

Web Design by Lilikoi • All rights reserved ©2023