Kauai Ohana YMCA
Please see our YMCA Swim Lesson LEVELS sheet posted on our bulletin board or use the pdf to review your child's current ability.
CLICK here for the PDF on Swim Levels
Swim Lessons
Check out these awesome toddlers in their 1st Swim Session
Gigi, Jaxon, Kahililani, and Micah! Woo Hoo!
PC: our fabulous Coach Kailee!
CLICK here to view a fun little You Tube video of our 'Level One' Graduation on June 18, 2014
CLICK here to view an updated You Tube Video of the Twins 2 years later in September of 2016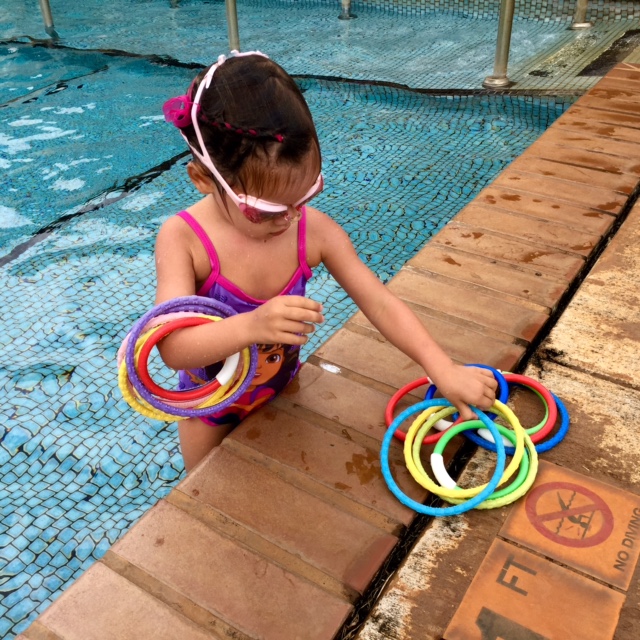 CLICK here to view an updated You Tube Video in November of 2018
What makes an organization GREAT are the employees and the people they serve. One of our volunteers is Mike Lane, who has an important suggestion that will benefit all of us and keeps us safe. Mike noticed that a few of you have been driving in too fast. Please kokua and SLOW DOWN even if you'll be a few minutes late. Protect our families, especially keiki, and preserve our parking area.


No Swim Sessions 2020, We will Keep you Updated



As COVID-19 continues to impact our communities, we're committed to doing what's best for our members and all the families of the YMCA of Kauai. We will be evaluating operations daily.

We are cancelling our swimming lesson programs until further notice.

Stay safe, wash your hands. and practice social distancing.

Aloha & Mahalo for your understanding.



Here is some helpful info for you moving forward in 2020


2020 YMCA Swim Lesson Schedule
Click Here for the Session 1 PDF

Session 1 January 13-February 2
Session 2 February 3-February 23
Session 3 February 24- March 15
Session 4 SPRING BREAK 3/16-3/20 5 days
Session 5 March 23-April 12
Session 6 April 13-May 3
Session 7 May 4 – May 24
WEEK BREAK BEFORE SUMMER
Session 8 June 1- June 21
Session 9 June 22-July 12 7/4
holiday S/S lessons 5 days
Session 10 July 13- August 2
Session 11 August 3- August 23
Session 12 August 24- September 13
9/7 holiday M/W 5 days
Session 13 September 14- October 4
Session 14 FALL BREAK 10/5-10/9 5 days
Session 15 October 12- November 1
Session 16 November 2 – November 22
WEEK BREAK THANKSGIVING
Session 17 November 30 - December 20
CHRISTMAS BREAK


Cost of All Regular Sessions Classes:
Kauai Ohana YMCA Members - $70; Non-Members - $100
$100 Includes membership for the swimmer ONLY for the duration of the enrolled session.
Family members & guests are required to pay $5/ ea. to use the facilities.)
Refunds will only be given if class is cancelled or spot is filled with a paying replacement.

Info Details on Future Sessions will announced when finalized. Mahalo
You must come in to the Kauai Ohana YMCA to register for classes.
Please call 246-9090 with questions or concerns and to verify the class schedules.
Registration and Class Fee must be returned to the new Kauai Ohana YMCA facility, located at 4477 Nuhou Street, Lihue (next door to Chiefess Kamakahelei Middle School) prior to the start of class, to reserve a place in class. Classes may be rescheduled due to weather by the YMCA based on daily conditions. Any missed classes for dates not rescheduled by the YMCA can be made up at the discretion of the YMCA instructor, but may not always be possible.
Water Fitness
ALWAYS best to call before you come 808 246-9090.

* You can also check with the Calendar Posted at the Y


Masters Swim Program
Masters Swim Practices are at the Kaua'i Ohana YMCA Pool
Coach Kurt Colby at 808 353-1327 for an update on current info.
Deep H20 Walking/Running Class

Call Sharon Peck at 240 426-7976 for an update on current info.

Water jogging and running in waist-deep water, or deeper results in equal or even greater cardiovascular reponses compared to similar exercise on land. Give your joints a break and keep your aerobic conditioning up and muscles toned. All fitness levels welcome - you do not need to be a swimmer. Come join us and have fun!

Here's a little clip of our Saturday Class
http://youtu.be/HjQ-3JPWyU8/

Kaua'i Ohana YMCA Diving program is discontinued indefinitely.
So sorry to disappoint. Enjoy the photos. Hope you enjoyed it while it lasted!


Website Courtesy of

Web Design by Lilikoi • All rights reserved ©2019