Kauai Ohana YMCA
Please see our YMCA Swim Lesson LEVELS sheet posted on our bulletin board or use the pdf to review your child's current ability.
CLICK here for the PDF on Swim Levels
Swim Lessons
CLICK here to view a fun little You Tube video of our 'Level One' Graduation on June 18, 2014
CLICK here to view an updated You Tube Video of the Twins 2 years later in September of 2016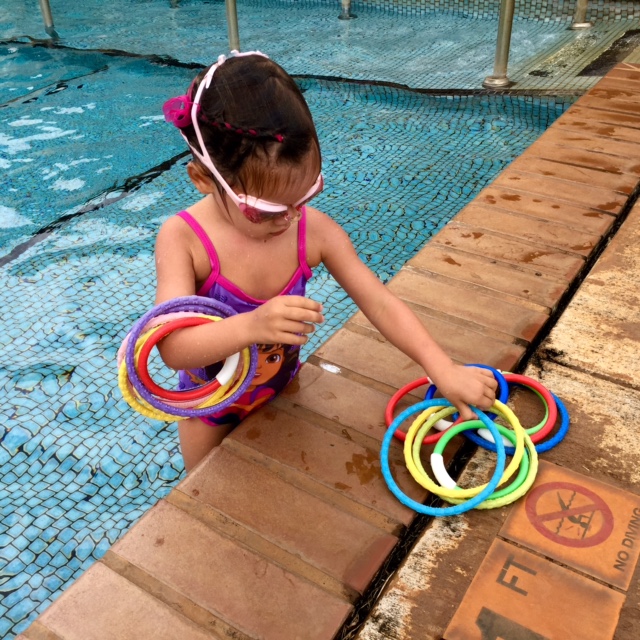 CLICK here to view an updated You Tube Video in November of 2018
What makes an organization GREAT are the employees and the people they serve. One of our volunteers is Mike Lane, who has an important suggestion that will benefit all of us and keeps us safe. Mike noticed that a few of you have been driving in too fast. Please kokua and SLOW DOWN even if you'll be a few minutes late. Protect our families, especially keiki, and preserve our parking area.

2019 Sessiom 11 August 5 - 25
Registration OPEN
Click Here for the Session 11 PDF

Monday/Wednesday
(8/5, 8/7, 8/12, 8/14, 8/19, 8/21)
3:00-3:30 Beginner 3 yrs & up
3:30-4:00 Advanced Beginner 4-5 yr olds
4:00-4:30 Advanced Beginner 6 yrs & up
4:30-5:00 Intermediate 5 yrs & up

Tuesday/Thursday
(8/6, 8/8, 8/13, 8/15, 8/20, 8/22
3:00-3:30 Beginner 3 yrs & up
3:30-4:00 Advanced Beginner 4-5 yr olds
4:00-4:30 Advanced Beginner 6 yrs & up
4:30-5:00 Intermediate 5 yrs & up

Saturday/Sunday
(8/10, 8/11, 8/17, 8/18, 8/24, 8/25)
10:00-10:30 Beginner 3-5 yr olds
10:35-11:05 Beginner 6 yrs & up
11:10-11:40 Advanced Beginner 4-5 yr olds
11:45-12:15 Advanced Beginner 6 yrs & up

Cost of All Regular Sessions Classes:
Kauai Ohana YMCA Members - $70; Non-Members - $100
$100 Includes membership for the swimmer ONLY for the duration of the enrolled session.
Family members & guests are required to pay $5/ ea. to use the facilities.)
Refunds will only be given if class is cancelled or spot is filled with a paying replacement.

Info Details on Future Sessions will announced when finalized. Mahalo
You must come in to the Kauai Ohana YMCA to register for classes.
Please call 246-9090 with questions or concerns and to verify the class schedules.
Registration and Class Fee must be returned to the new Kauai Ohana YMCA facility, located at 4477 Nuhou Street, Lihue (next door to Chiefess Kamakahelei Middle School) prior to the start of class, to reserve a place in class. Classes may be rescheduled due to weather by the YMCA based on daily conditions. Any missed classes for dates not rescheduled by the YMCA can be made up at the discretion of the YMCA instructor, but may not always be possible.
For additional options:
Aloha Swimming Lessons is up on Facebook:
https://www.facebook.com/AlohaSwimminglessons
Water Fitness
ALWAYS best to call before you come 808 246-9090.

* You can also check with the Calendar posted for
additional classes added for both Water Fitness Classes

Aqua Zumba with Troy Lazaro
Please note that ALL Zumba Classes are on HOLD for the moment. :(

Troy has extended his Hula Classes and is trying to work out a schedule for when and if he's able to continue the Aqua Zumba. Until then, enjoy 2018 and keep moving!
We'll Keep You Posted if the Zumba returns!
Regular - last Saturday of every month
10:00 am registration and Class 10:30-11:30 am
(waiver forms provided and required from each participant)
FYI: Should a class date be changed, announcements on FM97
A banner is posted one week out of scheduled class on the fence fronting the YMCA

Donation is $15.00 for non-members, and $10.00 for YMCA registered members.
https://www.Kauaibots2465.com
Show your support for our Keiki Robotics teaches our children and prepares them for higher education by introducing them to critical thinking, problem solving, leadership skills, being creative and innovative with a heavy focus on S.T.E.M., science, technology, engineering and mathematics. Website needs a bit of updating but it will give you an idea of what you're supporting.
Mahalo for your kind support.
Deep H20 Walking/Running Class
Join Sharon Peck soon!

Water jogging and running in waist-deep water, or deeper results in equal or even greater cardiovascular reponses compared to similar exercise on land. Give your joints a break and keep your aerobic conditioning up and muscles toned. All fitness levels welcome - you do not need to be a swimmer. Come join us and have fun!

Here's a little clip of our Saturday Class
http://youtu.be/HjQ-3JPWyU8/

Class is FREE to ALL member of YMCA of Kauai
Call 808 246-9090 to reconfirm current class schedules.
ALWAYS best to call before you come 808 246-9090.

Class can change without notice so be sure to call ahead.
* Just in case the webmaster isn't notified,check the Y's posted calendar. Mahalo

Class consists of 45 - minutes of water walking/running followed by 15 minute abdominal workout in the water while listening to fun motivating music. Come join our class, have fun and do something good for yourself!

Did you know: Sanders and Rippe (1994) examined the effects of shallow and deep water exercise on body fat of young (28 ±6.5 yr) and (52 ± 8.3 yr) women. All subjects achieved significant reductions in body fat following the 8-week community based program with decreases of 11.9% for the young and 5.8% for the older participants. Whether to lose fat, or just keep fit or mix up your exercise routine Recommend calling the YMCA to verify the class schedules as they are subject to change.

Masters Swim Program
Masters Swim Practices are at the Kaua'i Ohana YMCA Pool
Summer Classes are Monday, Wednesday & Friday from 7:00 am - 8:30 am
Winter Classes are Monday, Wednesday & Friday from 7:30 am - 9:00 am
Coach Kurt Colby at 808 353-1327 for an update on current info.
Currently at no cost to anyone who would like to join them.

Kaua'i Ohana YMCA Diving program is discontinued indefinitely.
So sorry to disappoint. Enjoy the photos. Hope you enjoyed it while it lasted!


Website Courtesy of

Web Design by Lilikoi • All rights reserved ©2019